Although we receive several questions, the one we receive most often regards how to buy gold for IRA. With millions of Americans starting to seriously consider their retirement plans, many are finding gold to be an ideal solution. In the last decade alone, millions of people have lost billions of dollars because of the insecurity of the economy and currency. With this in mind, gold is shining brighter than ever and people are looking for methods of buying gold for an IRA.
If you're here because you have the same question, the good news is that you have several options and we're going to explore them today. In the past, we've spoken heavily about the topic of gold and why it is so popular these days so this isn't going to be the focus of this guide. Ultimately, gold operates separately from the performance of the dollar and inflation so it provides security while also retaining a minimum value. Although there are other benefits, this is the crux of the point. With this guide, we're focusing on the actual process of how to buy gold for IRA!
Buying Gold Coins And Bullion

If you have a self-directed IRA or even a 401k with a reliable company, you will be able to buy gold coins and bullion for your portfolio. In fact, you'll be able to invest in any precious metal you wish but gold is the most common. With a traditional IRA, your brokerage firm or bank will invest the money into stocks, bank deposits, annuities, mutual funds, and various other assets. Unfortunately, you have little input into the plan.
If you choose to go for a self-directed IRA, you're suddenly in control of all investment decisions and this allows you to create a portfolio that works for you. In this case, it will include gold coins and bullion. At this point, we should briefly mention the attraction of silver since this is another metal that has gained popularity in much the same way as gold. In recent years, many silver American Eagle and Canadian Maple Leaf coins have been made available for investors because the metal, although less valuable than gold, preserves value in a similar way.
Choosing A Professional Custodian
Once you've made the decision to invest in gold, you then need to know how to buy gold for IRA. To get started, you'll need to choose a custodian because gold isn't exactly something you can buy on a market stall. Normally, people will invest in gold within a self-directed Roth IRA but the coins need to fit a very specific set of requirements. Perhaps above all else, the gold must hold a certain mineral content as opposed to qualifying as collector's coins. With collector's coins, their value is often decided by the condition and rarity of the piece (like jewelry) so this is important.
When looking for a reliable custodian, be sure to read online reviews and talk with the company themselves. At all times, you're looking for a provider who recognizes that this is a huge financial decision for your future. As well as taking charge of certain processes, they should inform you of how to buy gold for IRA, how to create a portfolio that secures a strong financial future, and the steps you need to take to build up a good amount of money for retirement.
IRA Gold Rollover
Alternatively, you have an opportunity to roll over your traditional IRA into a gold IRA and the custodian will look after everything on your behalf. Whether you choose to roll over some or even all of your funds, you'll then own a gold IRA and this specifically invests in gold bullion and coins as opposed to the traditional stocks and bonds. From this moment, you'll be safe from the fluctuations of the economy as well as the pressures of inflation. Over time, your gold will hold its value while also experiencing small increases just as we've seen throughout history.
Considerations For Choosing A Custodian
While learning how to buy gold for IRA, you need to know how to spot the good custodians from the distinctly average ones and this is why we've created a list of considerations down below!
Helpful Nature
Like we've said, this is a big decision for your future so the company should appreciate this. If you're rolling over a large amount of money especially, they should look to inform and teach you so the best decision is made rather than pushing you into choosing their service just because they want your money. Within this industry, we prefer a non-pushy sales approach and we think the majority of readers will agree.
Different Storage Options
Would you want your gold to be kept in the shed in the back of somebody's garden? Sure, this might be an exaggeration but it seems apt considering some of the facilities the bigger firms can offer. For example, at Regal Assets, they can store your gold in several locations around the US while also offering offshore options in Singapore. In case, you were unaware, this just happens to be a financial jurisdiction that's safe and secure; perhaps even the best in the world.
Transparency For Costs
Before getting started, you should be aware of all the costs that you'll be responsible for in the coming days, weeks, months, and years. Rather than feeling shocked and cheated with charges and fees, you should know all the fees and the commission schedule for your gold IRA.
Regal Assets – The Industry's Best Solution
Let me explain briefly why we believe Regal Assets offer the best solution in the gold IRA market. Firstly, they're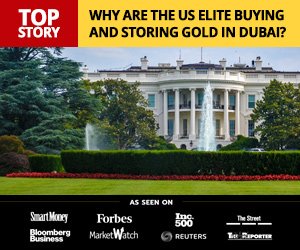 known for innovation and this started as they became the very first service to offer live video footage of the arrival of metal to the depository. With this, you can feel secure and confident in your investment.
Secondly, your metals are always segregated which means your own investment will be kept separately from every other gold IRA from their other clients. While on the note of storage, their overseas storage options come without penalties or taxes which is a huge advantage.
Thirdly, they work faster than anybody else in the industry and can offer a seven-day guarantee on all shipping as a result. What's more, your investment is liquid because they can buy gold back from you any day and any time. Within 24 hours of the transaction, the funds will be in your possession.
Finally, all this would be useless without a strong customer service team and this is what they can offer as you go from asking how to buy gold with IRA to a gold IRA expert. If ever you have questions or concerns, just pick up the phone and they WILL answer.
If you're considering your options, feel free to get in contact with Regal Assets and they'll supply you with a free Gold IRA Rollover Information Package. To receive this, all you need to provide is your name, email address, phone, and country!
Our personal recommendation to safeguard your future with gold is to contact Regal Assets, The #1 Rated Gold Investment Company 7 years in a row, Click Here To Request A FREE Gold Investors Kit.