With the world and global economy full of uncertainty right now, everything we know (or thought we knew) about investing has been turned on its head. For those who are willing to invest their own time and go through tough times full of stress, there is still money to be earned in the markets. However, there's one commodity that has been plodding along just as it has done for hundreds of years; precious metals.
In particular, we're going to focus on how to buy gold and silver online because this is a question in demand currently. Although the value of silver is very different from the value of gold, there are some key benefits of choosing the former (or buying both!).
Firstly, the price of silver grows just the same as gold and is free from the confines of the economy and other external factors. Secondly, silver being much cheaper opens the market up to absolutely anybody. While gold is currently valued at around $1297, silver is just $18 which is more flexible for those with smaller budgets.
How To Buy Gold And Silver Online
In years gone by, the process of purchasing precious metals was one that required experts who would act on our behalf. Not only did this cost money, it took time which is why many people were put off the practice. Today, the advances seen in technology and the internet mean that anybody can purchase gold and silver online…including yourself.
Buying Gold

In truth, there are several methods of investing in gold and the method you choose will depend on how much you want to buy, how you wish to proceed with your gold, and your long-term financial aims.
Physical Gold – If you want to go for the most traditional definition of 'buying gold', there are websites that allow you to buy gold bullion. After creating an account and going through various security measures, you'll buy bars of bullion just as the government does every year. For it to be considered gold, it needs to be 99.5% pure and the transaction takes place at a per-ounce value of the gold concentration.
Earlier, we saw that the price of gold was just under $1,300 but you can actually buy gold in ingots and coins too and this breaks the price down nicely. With many countries producing their own gold coins, such as the American Eagle, buying physical gold is now a flexible process. On the flip side, there's a lack of security in this investment and most people are forced into buying a safe and extensive insurance as a result. If you have the facilities to do so, your gold will gain in value.
Gold Stocks – While physical gold is a great idea, it isn't the only solution to the big question of how to buy gold and silver online. If you don't want the upheaval of purchasing physical gold, there's a second option and it's one that's gaining interest every day; gold stocks. For example, exchange-traded funds allow you to purchase a security on the investment rather than having to purchase and own the investment itself. Rather than owning physical gold, you profit as others invest in the metal.
Elsewhere, there are more options available with the likes of gold futures. If you think the price of gold is going to increase sharply, you can buy gold futures (while selling if you believe the prices are about to plummet!).
Before we head into the silver market, we should also take the time to mention gold IRAs too since this provides another option of investing in gold. As we know, an IRA (or individual retirement account) is a savings vehicle with certain tax advantages that allow us to save money for the days after our career comes to an end. However, they have some key issues with their link to the economy being the main one. Whenever the dollar falls and the economy endures a bit of turbulence, the value of our IRA falls. During the global recession, IRAs lost huge value and they've struggled to regain our trust ever since.
Since gold IRAs are linked to the precious metal as opposed to economic performance, your money remains safer and this can all be arranged online. Whether you have a traditional IRA or are setting everything up for the first time, a quick search online will show you how to get started (we've also covered the topic extensively before so feel free to check out our advice!).
Buying Silver
If you're more interested in silver, which has also held value just like gold over time, there are options for you here.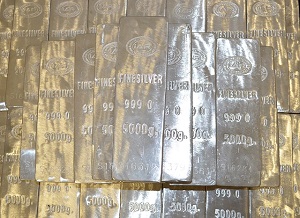 Once again, the option you choose will depend on your needs and we highly advise speaking to a finance expert if you have no idea of where to start.
Physical Silver – In much the same way you can buy physical gold, physical silver can be purchased with coins, bars, and rounds. Compared to gold, the prices of silver coins are a little more volatile and this is because they tend to be a target for collectors. If you're going to choose coins, you need to be aware of this and have a back-out strategy in case the prices change dramatically.
With silver bars, they're nearly pure silver and hold value because they're unique. If you're interested in buying silver online, both banks and bullion dealers will have it available and the weights you purchase will depend on the money you're investing. As mentioned previously, there are also opportunities to buy silver rounds and these are a combination of coins and bars.
Silver ETF – If you don't want to own the precious metal in its physical form, you can also research silver ETFs online. Traded just like a stock, there won't be any commission fees which is why some choose silver ETFs over index funds. If you're wondering why you might choose this option, silver ETFs offer high liquidity which
means you can cash in quickly without the value being affected too much.
Buying Precious Metals Online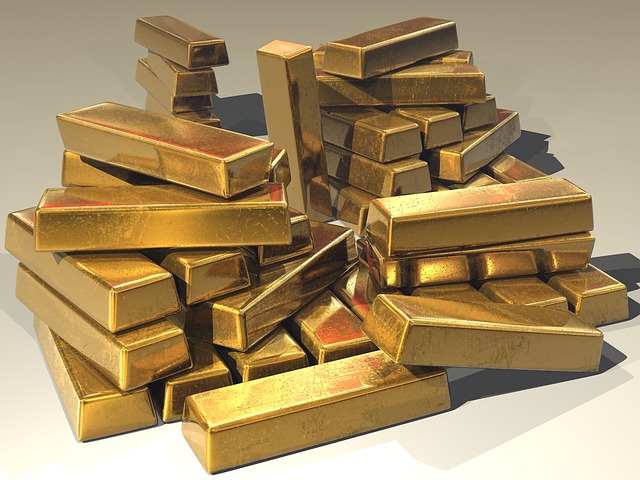 Once you've decided which metal to buy (maybe you want a combination of the two for your portfolio), you need to take your time when looking for a website and service to adhere to your demands. Unfortunately, the wrong decision here could see you pay excess fees or fall for one of the many scams around these days.
Before getting started, research trustworthy and reliable websites, read reviews from previous customers and talk with the service before throwing your money their way. Once again, a finance professional could be useful here if you really don't know where to start. If the company is legitimate, they should be willing to help you with your decision while making the process as pain-free as possible.
Once you're happy with everything, you now know how to buy gold and silver online and you can make it happen. Since the internet moves quickly these days, you'll have your physical metal in no time (or your appropriate account will be set up) and your future finances will look all the better for it!
I hope you enjoyed this post and if you have any questions about how to buy gold and silver online or want to leave your own personal experience, leave a comment below.
Our personal recommendation to safeguard your future with gold is to contact Regal Assets, The #1 Rated Gold Investment Company 7 years in a row, Click Here To Request A FREE Gold Investors Kit.